FREE DEVICE
In-Car Camera
Hello Auto Connect includes an in-car DashCam that allows you to record all your routes.
What is the Hello

Auto

Connect' s camera?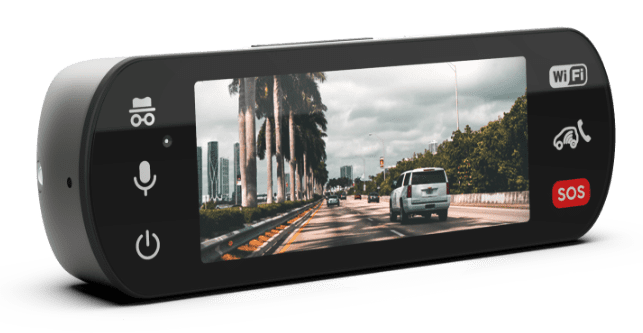 We want to always keep you protected and prevent anyone from blaming you for something you didn't do. The best way to give you this protection is with a high-quality recording of all your routes.
SHOW
HIDE
What does

DashCam offer you?
The DashCam camera is activated as soon as the the vehicle is started. Thus, it can provide you with a video footage of the entire journey made with your car.
Its recording quality is HD, so you can see any details you're interested in.
From the app you have total access to the videos recorded. You can view them directly from its interface, download to your mobile to keep them available, or manage them as you wish.
Revolutionise the way you drive
Free for you
Valued at 149€, but free for Hello Auto policy holders.
Installed by Glassdrive
Get it installed, in only 20 minutes and free of charge, by Glassdrive, network of international garages.
Manage from the APP
Free access to your journey and driving info from the Hello Auto app.