FREE DEVICE WITH YOUR INSURANCE
Ecall
Hello Auto Connect integrates the Ecall system into your vehicle. A function which allows the emergency services to be alerted when needed. Every second counts. We save lives.
What is the Hello Auto Connect Ecall system?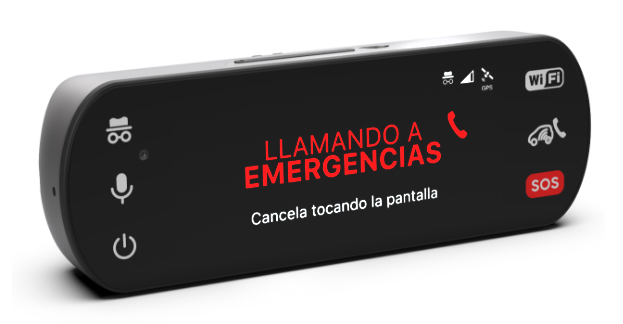 Ecall is a system for calling emergency services (112) in case of an accident.
SHOW
HIDE
Advantages of the Ecall system
The Hello Auto Connect Ecall system has one main advantage as a device to alert emergency sevices; it can save lives. This is its most important purpose.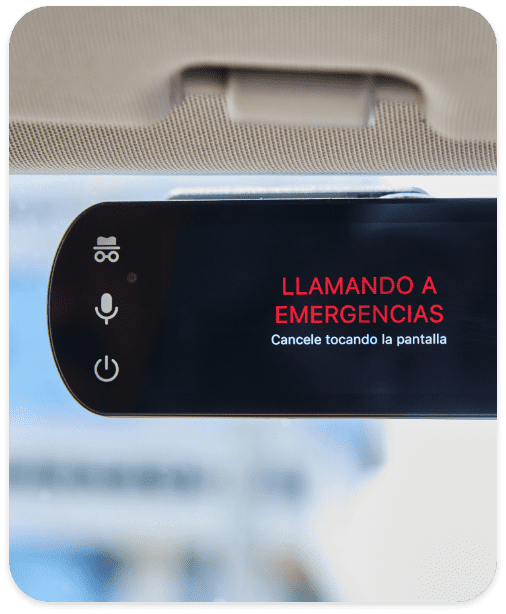 Geolocation system
It is equipped with a precise geolocation system and automatic communication with emergency services.
Emergency services
The use of Ecall reduces the response times, something extremely important whenever an accident occurs.

The service is non-stop 24 hours a day and help is available at any time for any unforeseen situation. With the manual system mode, you can contact emergency services as soon as an accident happens. You'll get the help you need immediately.
24-hour emergency services
Another key benefit of Hello Auto Connect Ecall is the automatic accident detection system. Thanks to it, and even if you can't contact the emergency services by yourself, this system will alert them of what has happened.
Revolutionise the way you drive
Free for you
Valued at 149€, but free for Hello Auto policy holders.
Installed by Glassdrive
Get it installed, in only 20 minutes and free of charge, by Glassdrive, network of international garages.
Enjoy it today
Enjoy the assistant right now even if your Hello Auto insurance is not yet in force.
Try your most advanced car insurance for free during one month.
Non binding. No small print.