FREE DEVICE WITH YOUR INSURANCE
Car maintenance control
With Hello Auto Connect you can benefit from the predictive maintenance service and immediately know the status of the components in your car.
What is the car maintenance management function?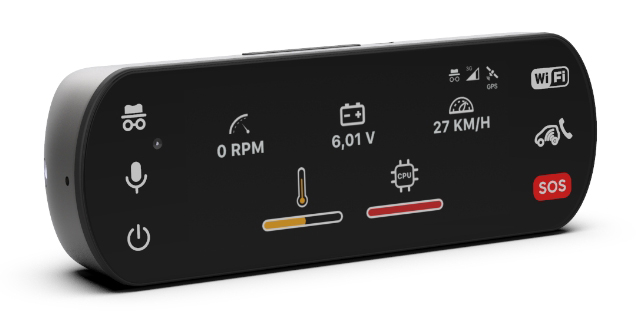 Car maintenance is essential. We need all components to work adequately to ensure maximum safety when driving.
With proper maintenance, we avoid breakdowns and unforeseen events that can put us at risk.
SHOW
HIDE
What advantages does it offer you?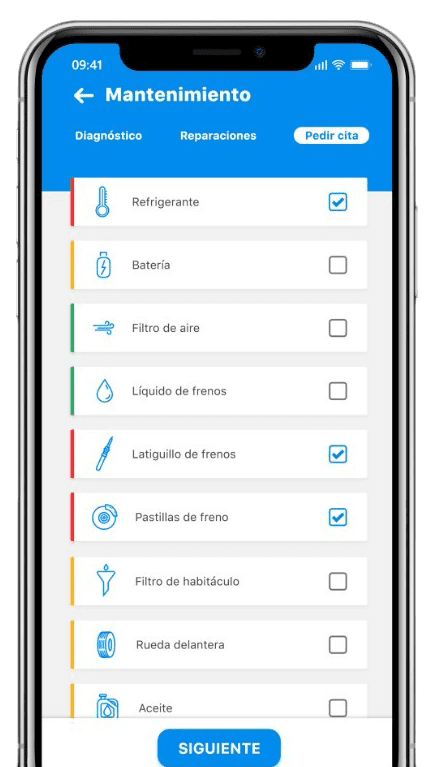 Analyse your components
The Hello Auto Connect car maintenance management system allows you to analyse the most important components in your vehicle: coolant, battery, air filter, brake fluid, brake hoses, brake pads, cabin filter, front wheel, oil, dampers, etc.
What's their status?
You can check, in a quick and easy way, the condition of each of the vehicle's components. Thanks to colour codes and text information, you can see at a glance whether a component is in optimal, fair or critical condition.
Alerts
If you prefer, the system will alert you when one of the components is in fair or critical status. That way, you don't have to worry about constantly checking their status, but you'll receive the alerts on your mobile phone, so that you can act in advance.
Improve the maintenance
By checking maintenance, you can improve the safety of your car and keep all its components in perfect condition, thereby reducing the risk of breakdowns and accidents.
Revolutionise the way you drive
Free for you
Valued at 149€, but free for Hello Auto policy holders.
Installed by Euromaster
Get it installed, in only 20 minutes and free of charge, by Euromaster, network of international garages.
Enjoy it today
Enjoy the assistant right now even if your Hello Auto insurance is not yet in force.
Try your most advanced car insurance for free during one month.
Non binding. No smail print.